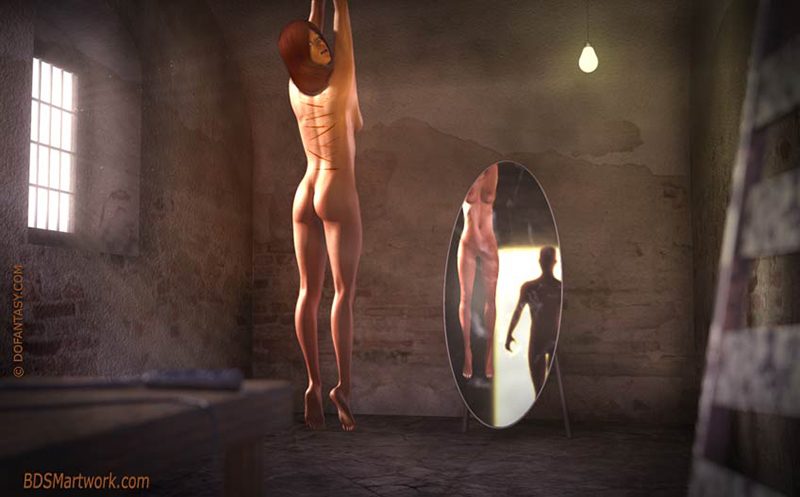 Kate's first week as a slave had been worse than she could have possibly imagined. She didn't even know who bought her or where she was. Her entire world was the tiny little dungeon she was kept in. She was dangling from the ceiling, the ropes cutting into her sore wrists, and her shoulders were burning from having held her body weight for so long. But she was grateful, because at least she wasn't being punished.
Every day a man would come into the dungeon with a whip. Without ever speaking a word to her, he would whip her back, her tits and her ass. Wherever he felt like hurting. Sometimes he would whip her for hours at a time, leisurely waiting between lashes for crying to stop before hitting her again. Other times he would cover her body in welts in under ten minutes, unleashing a flurry of agony that would leave her screaming and crying for an hour.
Sometimes he would only come in once a day, leaving her to rest. Other times he would visit her four or five times a day.