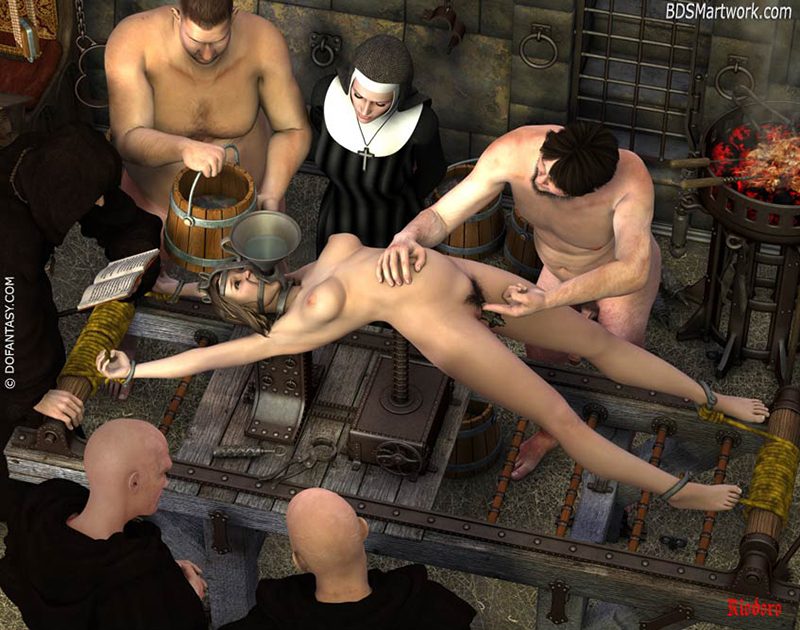 "Stick your finger right in here." Francisco said to the guard.
He spent the last couple minutes poking and prodding at Maria's traumatized pussy, admiring how the small pink flower had turned into an angry red gash between Maria's thighs. He'd been hunting for the girl's tiny pisshole…and now he'd found it.
The guard put his finger of the hole, making Francisco sigh. Good help was so hard to find.
"Inside her, you fool!" Francisco said, grabbing the man's wrist and forcing his fat finger into the girl's tiny urethra with one vicious thrust.
"AIEEERRAGGHHHH!" Maria came too with a shriek that would echo throughout the entire dungeon for days. She'd passed out on the final turn of the pear, but the pain of her pisshole suddenly being invaded by something 100x too large to fit brought her screaming back into the world.
"Ah, good you're awake. We were just preparing to subject you to your next penance."
"No…no more… please…" Maria croaked.