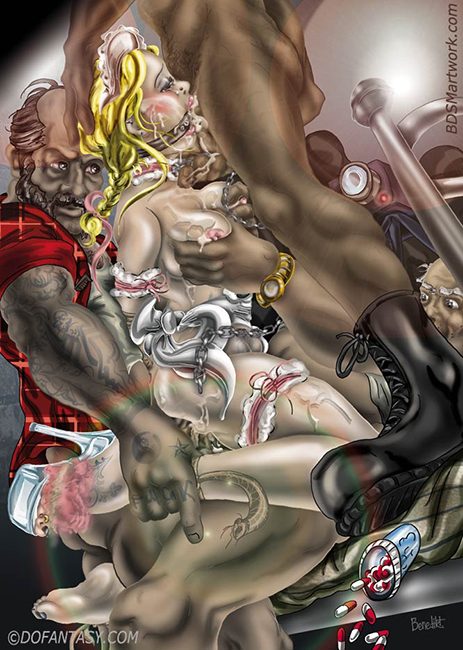 Daryl had drawn the high card, so he got the stupid young blonde's back door first, when it was tightest. Even though she was only half conscious because of the roofies, when he rammed his 12 inches home in the girl's asshole she moaned – which made Lester a real happy man as his prick tingled in Claire's ring-gagged mouth.
"Ahhh, boys, this hottie's butt hole has got a real nice pinch on my big black dick," Daryl said. "And were gonna make the money, not her, when we sell this video. Three niggas gang fucking a silly white girl."
"Then we sell her. She'll be whored out down the coast, earning some pimp money," Al said, slamming his fuckstick harder into her pussy hole. "Damn, somehow it gets me even hornier just to think about that."
"Yes…. That's it, ho'," Lester said as his cum boiled off into the helpless girl's mouth, his huge dick beyond her gagging throat.