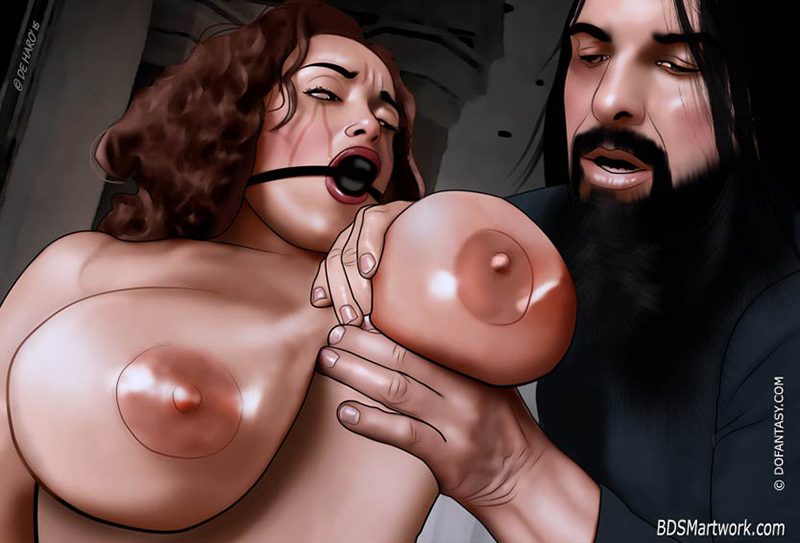 "Look at those tits. You have always been so proud of them. Using them to flirt with all the soldiers. Such a little slut," said Rasputin.
Rasputin had spent years advising the Tsar's family on spiritual matters. He'd watched the Tsar's daughters, all 4 of them, grow from mischievous little children into beautiful, young women. The most beautiful girl was Maria, the second youngest daughter.
As a child, she was cherubic. Now that she was a woman, she was stunning. Rasputin had watched her for years, coveting her beauty and waiting for the perfect time to make his move. He had carefully laid plans for possessing Maria.
But she had spoiled those plans. The girl was a flirt and a tease. She spent much of her time flaunting her beauty in front of men who would never be able to have her. She needed to be taught a lesson, so Rasputin moved up his timetable.
Now, he had the Duchess all alone in her room. He'd crept in while she'd been out with her friends at a party for her cousin. Rasputin knew Maria would be wearing something revealing, using her breasts to tease the young men. When Maria returned to her rooms and began undressing, Rasputin crept up behind her, tied her hands behind her back, and shoved a gag in her mouth. He ripped her clothes off of her, fully exposing the huge tits that the girl was so proud of.