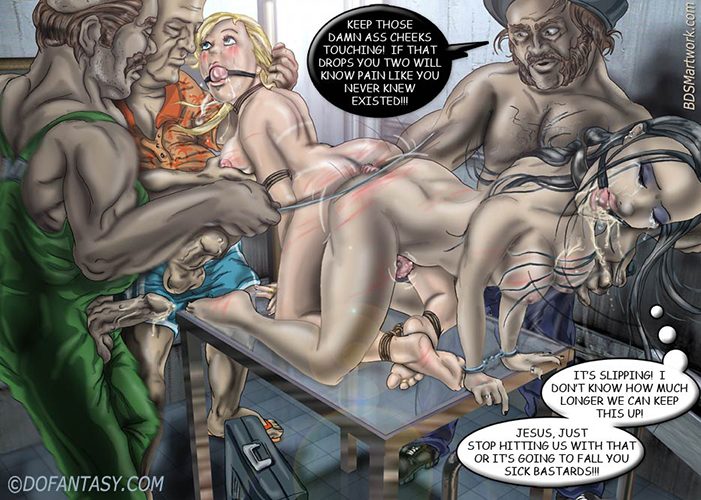 The girls were told about the movie production assistant jobs and they showed up for the interview at the production site, a rented film studio. A big black man who called himself Melvin brought them into a small room for the interview. When they were inside, two other men stepped in.
"Thanks for coming in, but no movie, girls. Just bondage, punishment, and lots of fun." Melvin said.
The girls screamed, but there was no one to hear.
The three men had done this before, and they moved quickly to restrain the cute young blonde, Kylie, and her sexy friend, Kayla. The men cut the tiny skirts and tight tops off the 21 year old victims. The girls wore no bras, just thong panties, which the men ripped right off the girls.
Leroy and Abraham used the girls first, forcing them onto their knees and sticking their hard dicks out for sucking.
The shocked, frightened girls did as they were told and soon had drawn huge loads out of their captors' fucktools.